Autonomic nervous system testing
«All colors of life»
Impulse-color therapy to correct neurosis and psychosomatic diseases:
open new horizons in your psychological practice.

Get unique knowledge today!
Non-contact accurate diagnosis of neurosis and psychosomatic
Effective correction of neurosis without medication.
Technology that enhances the effects of any psychotherapy by correcting the symptoms of neurosis.
Improve your practice, improve the quality of your services, and increase your income by offering clients a revolutionary approach to treatment.
Course Description
Turn your psychology practice into an art form! With the advanced techniques of color testing and impulse-color therapy, you will not only be able to communicate with the subconscious mind of your clients but also accurately diagnose and correct complex mental processes. Our course will give you all the tools you need to deeply understand the client's problems, uncover hidden blocks and fears, and build an effective scheme of psychological help. You will receive the knowledge and skills that will allow you to become a true specialist in depth psychology and impulse-color therapy. In addition to new knowledge and skills, you will get the opportunity to practice the course techniques, allowing you to see their effectiveness in personal experience.
Take advantage of the opportunity to become one of the few psychologists with such a unique and powerful tool. Join us now!
Hello colleagues and prospective students. My name is Todor Milykh, and I am here to share with you the unique knowledge and experience I have accumulated over more than a decade of practice with patients suffering from neurosis and psychosomatic illnesses. My career has brought me to the intersection of many scientific fields, from my work as a therapist to my passion for biohacking. But at the center of it, all has always been my love of medical psychology and my constant desire to help people cope with their neurotic and psychosomatic problems.
Today I want to introduce you to the color testing and impulse-color therapy technology I worked with a team of programmers and medical and clinical psychology professors to create. This technique, based on a mathematical model of the human autonomic nervous system, allows for non-contact diagnosis of neurosis and psychosomatic diseases and the correction of these conditions without medication.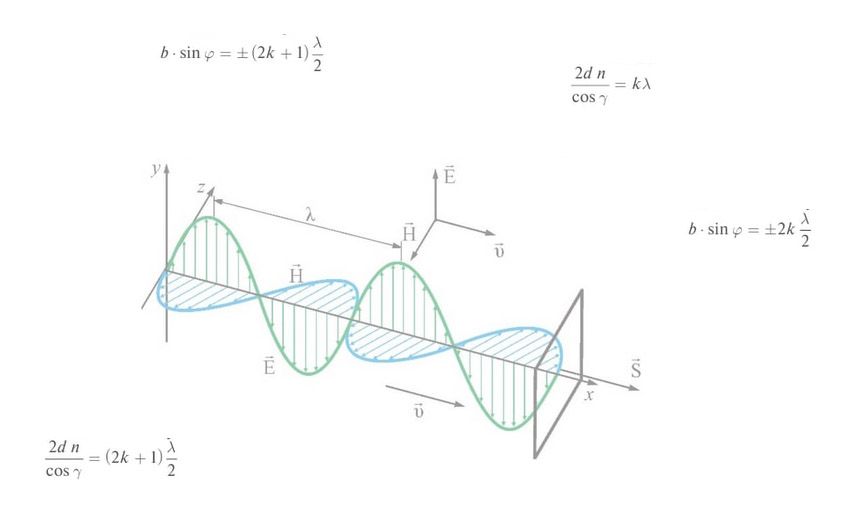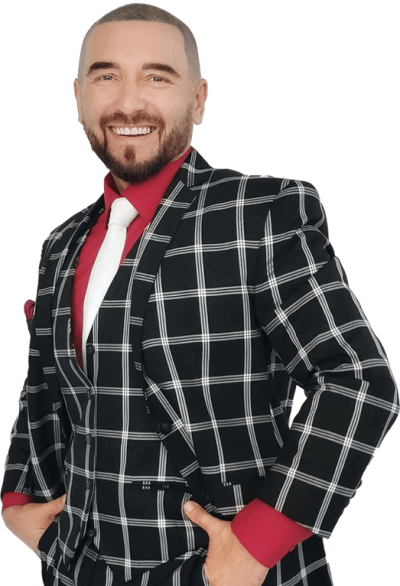 As a doctoral student at a medical university in the Department of "Psychiatry and clinical psychology," I am defending my dissertation on this unique methodology. I want to pass on part of this unique knowledge to you!
Statistically, about 70% of the world's population suffers from some form of neurosis. Unfortunately, conventional psychotherapy is often ineffective in this case. But with our color testing and impulse-color therapy technology, you can offer your clients a new level of help.
Suppose you are looking for real help for people rather than long psychotherapy sessions with an average remission period. In that case, you are my ideal student. I look forward to sharing with you this unique knowledge and skills that will help you improve your effectiveness and quality of life for your clients.
Together, we will go from the basics of color testing to its application in the work of a social psychologist. You will gain the knowledge and tools for dealing with neurosis and psychosomatic illnesses that will allow you to help people regain balance and harmony in their lives.
Together we can make a big step forward in increasing the quality of psychological care. I would be thrilled if you decide to join the team of psychologists who are users of our technology. Sign up for training today and start transforming your career! A fascinating journey into the world of autonomic nervous system color testing and impulse-color therapy for neurosis and psychosomatic diseases lies ahead of you!
Training Benefits
Psychologist who learns how to perform color testing and use neurosis indicators in their work will receive many benefits:
Effectiveness
The use of impulse-color therapy will increase the effectiveness of psychotherapy sessions as the client's emotional state improves.
Deeper understanding of the client
Color testing will give the psychologist additional information about the client's emotional state and subconscious processes that may be hidden in everyday conversation.
Objectivity
Color testing provides objective data (94% accuracy) to help the psychologist avoid making subjective assumptions or biases about the client's case.
Visibility
Visualization of color testing results will help the psychologist and his clients better understand their emotions and behavior patterns.
Quick Response
Color testing can quickly identify changes in a client's emotional state, allowing the psychologist to adjust the treatment plan quickly.
Ability to predict
Indicators of neurosis can help the psychologist identify early signs of psychological problems and intervene before those problems become severe.
Unique Offering
Knowledge and use of color testing will differentiate the psychologist from other professionals and attract more clients.
Professional Development
Learning new techniques and approaches, such as color testing, will help the psychologist expand his or her professional skills.
Improving relationships with clients
A psychologist who has information about a client's emotional state and subconscious processes will help clients become more confident in the therapy process more quickly, strengthening trusting relationships.
Expansion of services
Once trained, the psychologist can offer their clients additional services in color testing and impulse-color therapy. This will lead to an increase in the total number of clients and the average check.
Unique Offering
Having a unique offering in the form of color testing and impulse-color therapy can attract new clients looking for innovative psychotherapy approaches. This will increase the psychologist's client base and income.
Increased client retention
The psychologist can establish a client retention mechanism that will lead to a steady income stream through an improved relationship with clients and a better understanding of their needs.
More referrals
With a high level of client satisfaction and a unique offering, the psychologist will receive more positive feedback from satisfied clients, increasing new clients and revenue.
Price and payment options
Invest in yourself and your professional development with our course.
At only €950 to €1450, this investment in unique knowledge and skills will open up new horizons in your practice and increase your income. Take advantage of the convenient installment option: initially pay only 50% of the course cost and the balance after 2 weeks. We offer convenient payment methods: by card or bank transfer.
Choose the appropriate payment plan:
Professional of Light
Psychologists are ready to delve deeper into the study of color testing and impulse-color therapy and apply these methods to their practice.
Access to the distance learning system for 30 days;
A set of video lectures;
Support Chat.
60 minutes of live question-and-answer sessions;
20% discount on the "394" psychological package
Master of Rainbows
An ideal choice for psychologists looking to grow professionally and expand the range of services offered.
Access to the distance learning system for 60 days;
A set of video lectures;
Support Chat
90 minutes of live answers to questions;
25% discount on the "394" package of psychological services
Harmony Innovator
Psychologists who aspire to become a leader in psychological counseling use the most advanced methods and technology to help their clients.
Access to the distance learning system for 60 days;
A set of video lectures;
Support Chat
120 minutes of live answers to questions;
30% discount on the psychological package "394"
This is your knowledge, your future, and your success! Take advantage of the opportunity to be part of the psychology revolution by starting your course today.
Course Details
Our course consists of video lessons via a state-of-the-art distance learning system. You will have the opportunity to ask questions, receive written answers, and receive 60 -120 minutes of "live" consultations via Viber, Telegram, WhatsApp, or Zoom. These consultations are usually divided into 2-4 sessions of 30 minutes each to make the most of your time.
At the end of the training, you will be given a certificate that confirms your qualifications and entitles you to counsel clients using color testing technology. This unique advantage will set you apart from your colleagues and allow you to offer clients innovative, effective methods of psychological care.
We only accept certified psychologists for training to ensure high-quality professional retraining. Take advantage of this unique opportunity to deepen your skills and offer your clients the best psychological help.
Frequently Asked Questions
Sign up for training now and discover new opportunities in your career as a psychologist!